Pregnancy and childbirth are powerful, rewarding experiences. Yet, in the midst of all of the positive, a woman's body undergoes serious changes. Many mothers find that months later when they look in the mirror, they barely recognize themselves. A "Mommy Makeover" refers to a combination of cosmetic procedures that can help a woman reclaim or even improve her pre-pregnancy body by eliminating excess skin and fat, creating youthful contours and lifting the breasts. Contact our Houston, TX cosmetic surgeon, Dr. Calvin Jung to book a Mommy Makeover consultation.
Helps you regain your confidence and feel sexy again
Eliminates excess skin and fat deposits
Firms, lifts and contours for a more youthful, shapelier body
This 41-year-old patient experienced significant weight loss after having bariatric surgery. She was left with excess skin on her abdomen and breasts. Dr. Jung performed a breast lift and a full tummy tuck with liposuction to the hips and waist. The patient is shown here three months after her procedures.
Disclaimer: Individual results may vary.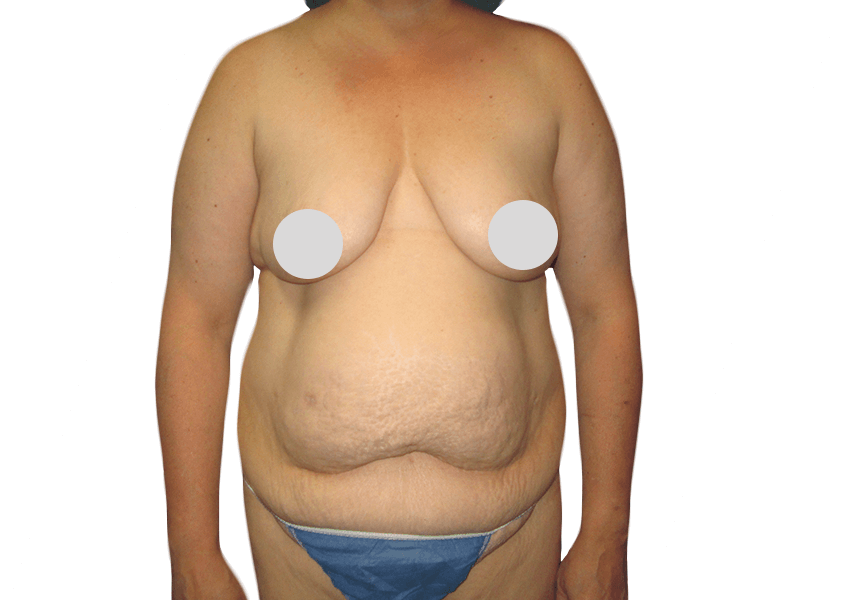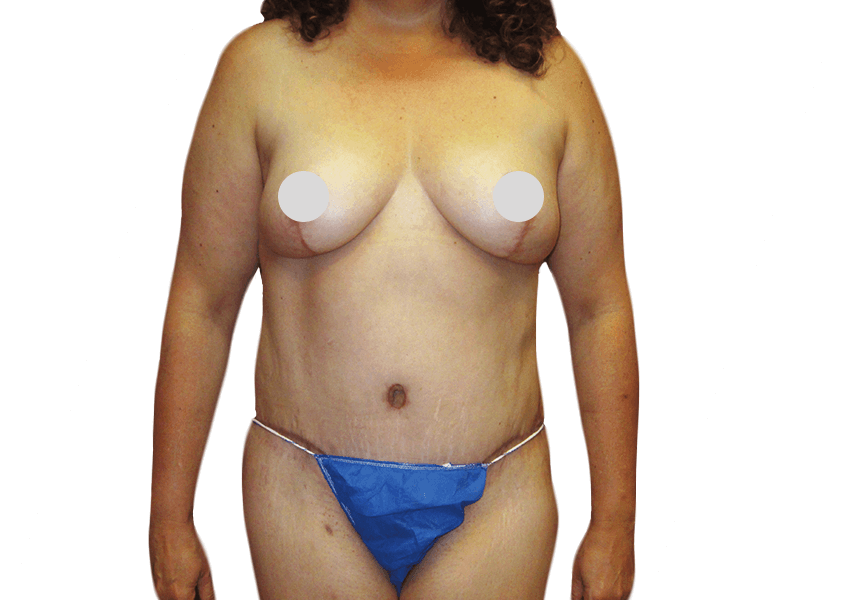 A Mommy Makeover is a combination of cosmetic procedures and, therefore, customizable to suit your needs. The actual surgical techniques will depend on which options you choose. Dr. Jung will meet with you, assess your body and goals and determine if a Mommy Makeover is right for you. While the surgeries won't affect your ability to have more children, getting pregnant again can alter or reverse the results, which is something to consider. If you're a good candidate, Dr. Jung will tailor his approach to you. Several procedures can often be performed during a single surgery. Our popular Mommy Makeover procedures include:
Breast Augmentation

: If you lost volume and fullness in your breasts after pregnancy and breastfeeding, saline or silicone implants may be the answer.

Breast Reduction

: A breast reduction will decrease the size of large breasts while also improving their shape and bringing balance to the body.

Breast Lift

: Raise and firm sagging breasts for a youthful, perky look.
Tummy Tuck

: Sculpt, tighten and slim the stomach. The procedure has the added bonus of eliminating or improving stretch marks on the abdomen.

Liposuction

: Fat deposits still lingering on certain areas of the body? Liposuction removes them for a sleeker, more toned look.
Your pre- and post-operative instructions will depend on which Mommy Makeover procedures you undergo. Be sure to follow Dr. Jung's guidelines to ensure safety, proper healing and the possible results.