Aging of the face and neck are inevitable. As the years go by, the skin loses its elasticity and firmness and begins to droop. Crow's feet form in the corners of the eyes. Fine forehead lines evolve into creases and eventually deeper folds. The jawline softens into jowls and fat and folds accumulates under the chin and on the neck. Gravity, genetics, our lifestyle and sun exposure all contribute to how we age. The popularity of the facelift, or rhytidectomy, has skyrocketed as the aging population grows. It's currently the third most popular facial cosmetic procedure.
A facelift surgically tightens sagging skin on the face and neck for a smoother, brighter and more youthful look. Since the underlying muscles and tissue are addressed, the results go way beyond what you can expect with topical solutions or injections and give you profound, long-lasting results. There are several different types of facelifts, including traditional facelifts, cheek lifts and mini-lifts.
Improves facial, neck and jawline contours for a smoother, significantly more youthful look
Tightens facial and neck muscles and repairs loose skin
Results are dramatic and can last for more than ten years
The patient is a 67-year-old female who complained of having a "goose neck." She suffered from laxity of the lower face due to aging and the loss of collagen in the skin. Dr. Jung performed a lower face and neck lift to tighten the skin and define her jawline. He also did full face laser resurfacing to enhance the skin quality and remove fine lines and wrinkles.
Disclaimer: Individual results may vary.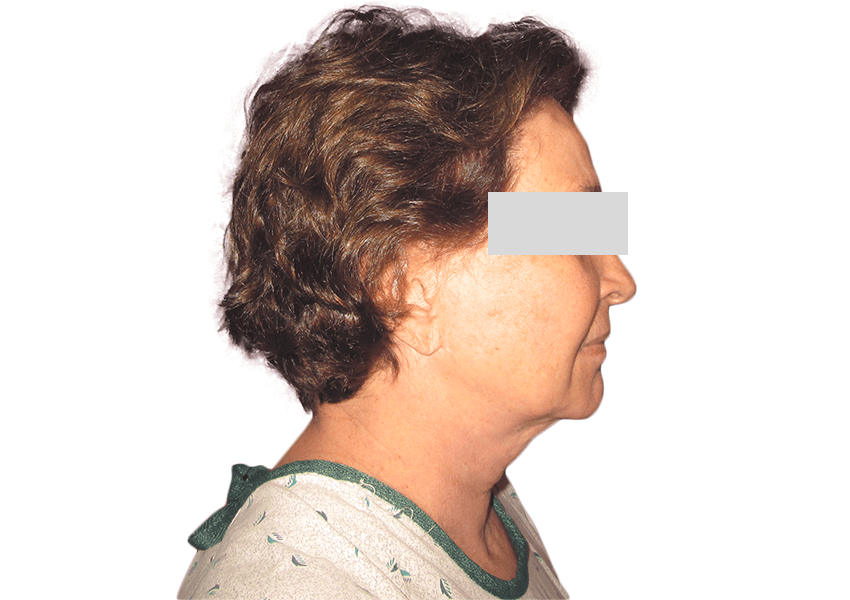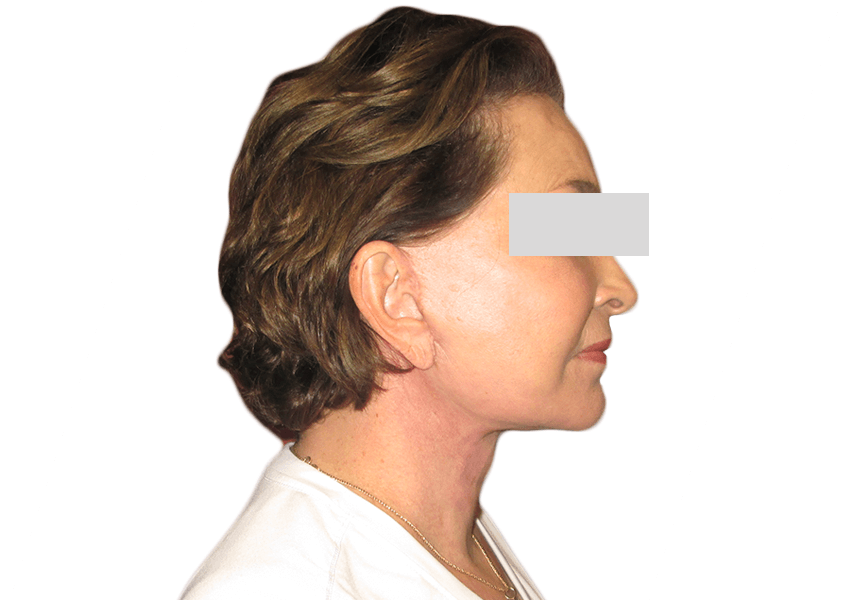 The candidates for a facelift are those who exhibit signs of facial aging but still have some skin elasticity. This typically includes patients who are in their 40s to 70s, though sometimes older individuals can benefit from the procedure as well. Dr. Jung will assess your face and health and discuss your goals to determine if a facelift is right for you. A variety of techniques exist and while the outcome of each is reliable, safe and long lasting, Dr. Jung will help you decide which one will produce the results you desire. Your incisions and the length of surgery will depend on which areas of the face are targeted and how much change you want.
Facelift surgery is performed under I.V. sedation or general anesthesia. Dr. Jung will make incisions and then separate the overlying skin of the face and neck from the deeper muscles and tissues so it can be redraped at the end of the surgery for a smooth result. He'll raise the skin from the temples, cheeks and neck and reposition and lift the underlying connective tissue. He also removes excess skin and fat. If he performs a neck lift in conjunction with your facelift, he draws the neck muscles together and stiches them at the midline to form a sturdy sling to support the entire neck and jaw. Liposuction of the neck and jowls can also be done at this point or facial implants can be added to enhance chin or cheek volume. Finally, Dr. Jung redrapes the skin over the new underlying structure and closes the incisions with stitches or small metal clips. If necessary, drainage tubes will be inserted. He finishes by applying a padded, supportive dressing.
Prior to your facelift, Dr. Jung will give you instructions to follow, which may include stopping smoking and avoiding certain medications for a specified period of time. After surgery, you'll be prescribed medication to manage any discomfort, though most patients experience minimal pain. Some degree of swelling and bruising is unavoidable, however, applying cold compresses regularly can keep swelling to a minimum. Dr. Jung will instruct you to keep your head elevated when lying down and to rest as much as possible. Your dressing will be removed in a day or two, along with the drainage tube if one was inserted. Any sutures or staples will be taken out within five to 10 days. Recovery usually takes two to three weeks and most patients return to work in two weeks.