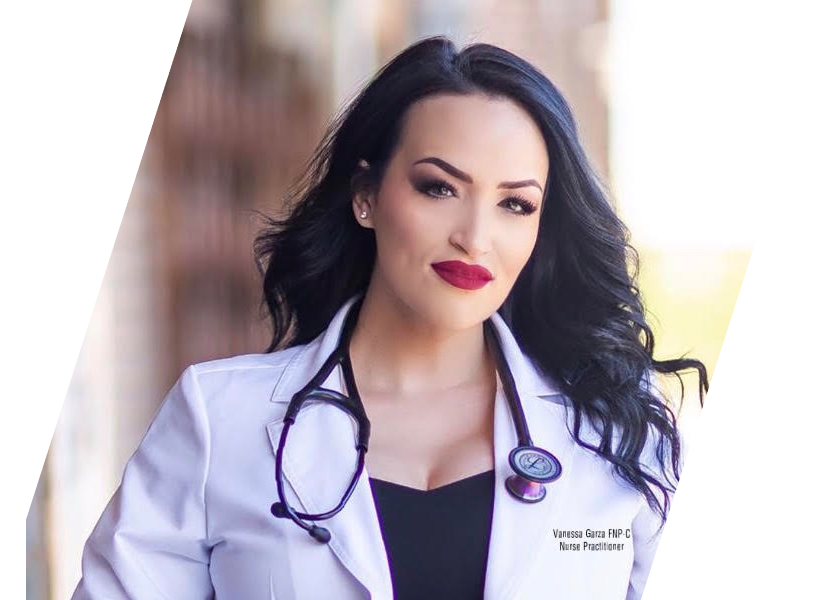 VANESSA GARZA
MSN, APRN, FNP-C
Vanessa Garza is a bilingual, board certified Family Nurse Practitioner. She earned a Master's Degree in Nursing from The University of Texas at Arlington and holds a Family Nurse Practitioner license in Texas. Her experience ranges from inpatient critical care, stem cell transplant to outpatient aesthetic and family medicine.
Vanessa's goal is to establish long lasting relationships with patients, providing them with safe, quality care. She is passionate about helping her patients achieve their desired results by accentuating their natural beauty through the art of aesthetic medicine.
Registered nurse, Sabrina Balloun was born and raised in the Houston area. After receiving degrees from both Texas A&M and The University of Texas at Houston she pursued nursing in acute care. After years in acute care, she was presented with an opportunity to venture into the aesthetic industry by a physician she worked alongside. From there she has spent many years gaining experience and perfecting her injection skills to offer unparalleled results to her patients. She also prides herself on continuing to learn the most innovative, safest techniques in cosmetic injecting by working one-on-one with many of the leaders in the industry and attending detailed courses. For Sabrina, this is not a job it is a passion, one she would love to share with you when you come in for your first consult!