Breast augmentation is one of the most frequently performed cosmetic procedures and for good reason. Not only can it dramatically improve the appearance of a woman's breasts, it can also bring balance to her overall figure for a shapelier look. For many women, full breasts make them feel desirable and breast augmentation boosts their self-esteem and body image. The breast enhancement procedure relies on silicone gel or saline implants to enlarge small breasts, underdeveloped breasts or breasts that have decreased in size after a woman has had children or experienced hormonal changes or weight loss.
Enhanced self-esteem and confidence
Improved body proportion and balance
Fuller, more youthful looking breasts
This 31-year-old patient traveled from New York to receive breast augmentation surgery from Dr. Jung. She complained that she didn't fill out her dress shirts and desired more cleavage. The patient wanted to go from an A cup to a C cup. Dr. Jung used Natrelle Inspira 345cc implants to give her full, yet natural looking breasts.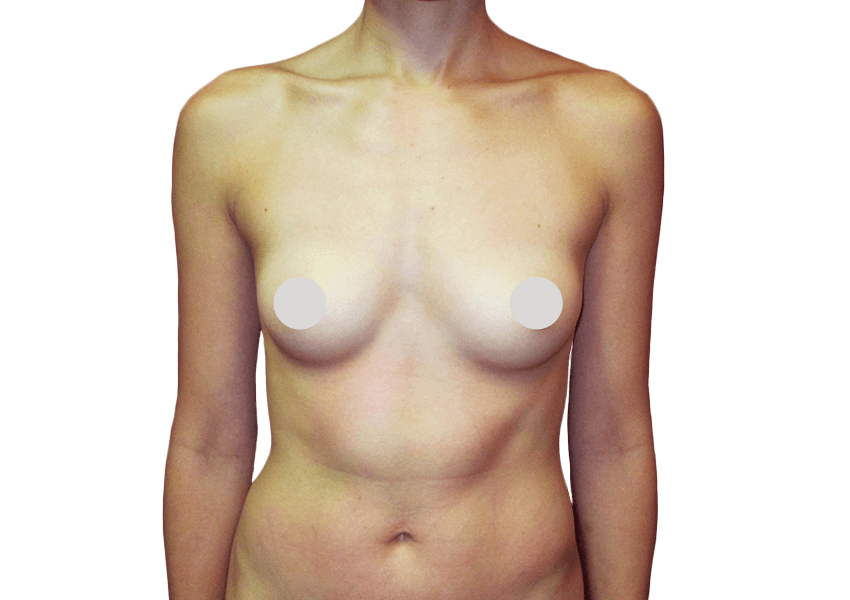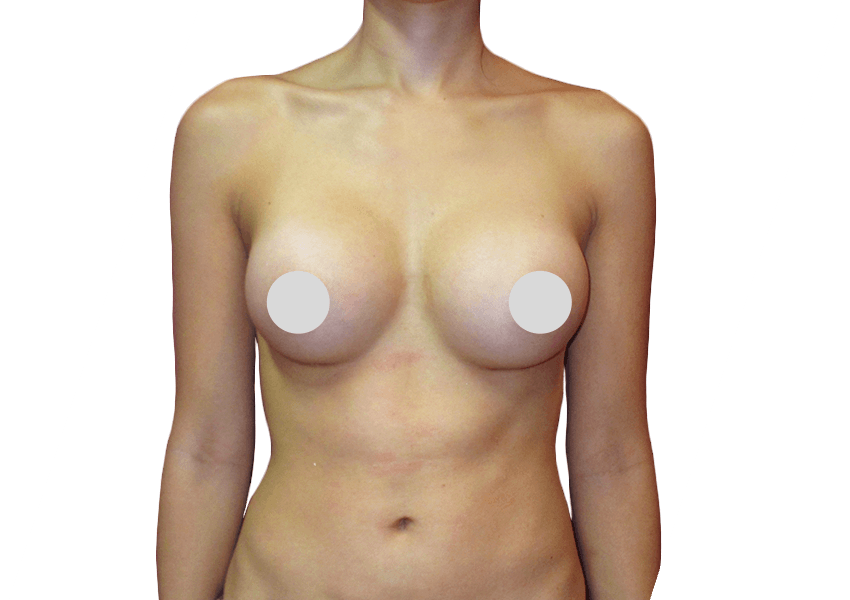 During your consultation with Dr. Jung, he'll take the time to truly listen and understand your goals and expectations for the breast surgery. He'll assess the nature of your breasts and explain the probable outcome of the procedure. You'll be shown before and after treatment photos of patients with breasts similar to yours and he'll explain the process in detail so you know what to expect. You'll have the opportunity to try different types and sizes of implants on in your bra to get a better idea of what type of breast augmentation surgery will work for you. The choice of saline versus silicone gel implants will also be discussed and we'll choose the type of implant based on your specific desires and what will produce the outcome you're seeking. We use both Mentor and Natrelle implants to ensure your breasts look natural and full.
Breast augmentation surgery takes about an hour and is typically done under general anesthesia or local anesthesia and sedation. In most cases, Dr. Jung places the implant underneath the muscle (subpectoral) to allow for a natural appearance, however, certain circumstances will dictate that the implant is placed underneath the breast tissue. The procedure is tailored to your body and needs for safety and outstanding results.
Dr. Jung will let you know exactly what you'll need to do to prepare for your surgery. After the procedure, we recommend resting for a few days and sleeping with the bed elevated 30-45 degrees for one week. You'll wear a post-surgical bra for several weeks. The majority of the discomfort associated with breast augmentation surgery can be controlled with oral medication, which Dr. Jung will prescribe along with antibiotics in some cases. Most women experience mild swelling, bruising and tenderness, yet these symptoms subside quickly. Dr. Jung will let you know the schedule for returning to your normal activities, however, most patients are back to work within the first week and can engage in physical activity after six weeks. It's common to feel tingling or sharp sensations. These eventually go away though it could take several months.