Vaser Liposuction is a minimally invasive body sculpting procedure that selectively eliminates deposits of excess fat using ultrasound technology. If you've struggled to banish fat from areas like the stomach, thighs, love handles, neck or upper arms, even after committing to a healthy diet and exercise, Vaser Liposuction could be the boost you've been looking for. You'll achieve a trimmer, sleeker body with very little downtime. The precise technology is powerful enough for large areas of fat but targeted and gentle enough for delicate spots like the neck.
Removes pockets of excess fat and smoothes skin for a more sculpted, contoured body
Minimally invasive with less downtime, bruising, swelling and discomfort as compared to traditional liposuction

Eye-catching results will improve your confidence
This 29-year-old, athletic male worked out diligently but could never achieve the "six pack" he desired. He consulted with Dr. Jung for his expertise in high definition contouring. Dr. Jung performed abdominal etching on this patient using Vaser Hi Def and sculpted around his rectus muscles. The patient is seen here three months after his surgery with a defined, toned abdomen. He was thrilled with the results.
Disclaimer: Individual results may vary.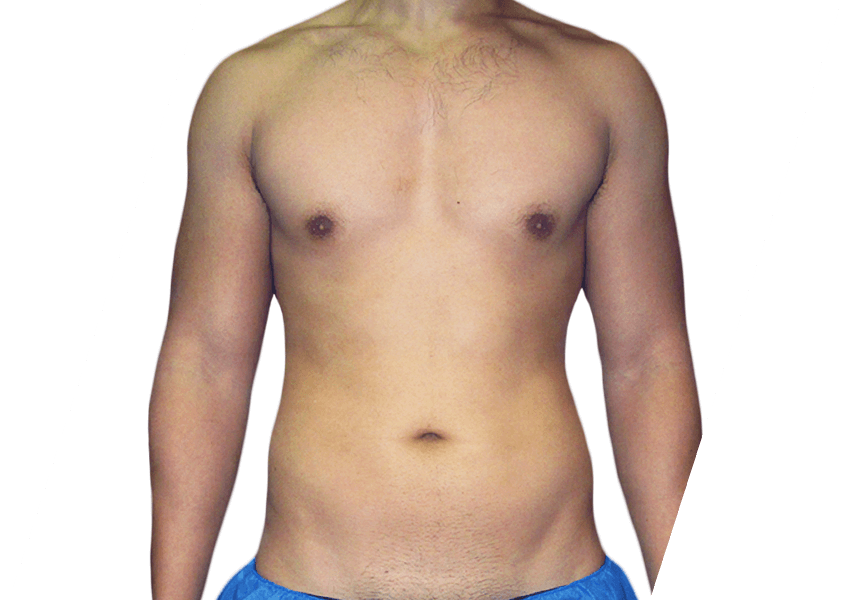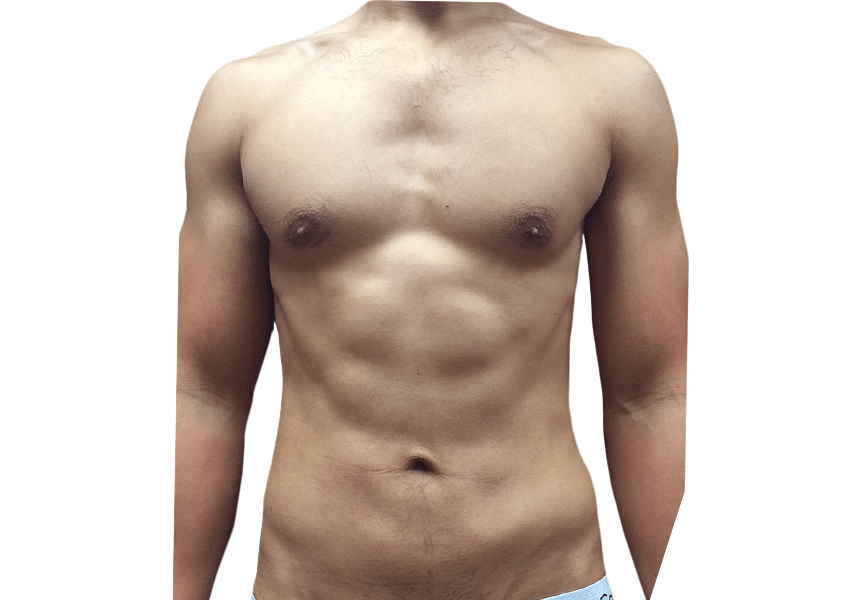 VASER LIPOSUCTION REVIEWS
"Dr Jung is very nice and you really understand what procedure will be going on before you make your decision. Spends a lot of time with you in the consult, I asked a ton of questions and never felt rushed as I did with other consults I went to. Worth the money!"

BEST SCULPTING IN HOUSTON
"Dr Jung is a hidden gem that I am about to unravel, my results are absolutely amazing and could not think what life would be if I did not trust Dr Jung with his recommendations! I will attest to what all the other reviews have said that Dr Jung is super easy to talk to and makes you feel at ease. As a guy, its not the most comfortable thing going in for a cosmetic surgery consult."

Disclaimer: Results and patient experience may vary
At your consultation with Dr. Jung, he'll go over your history, assess your body, discuss your goals and determine if you're a good candidate for Vaser Liposuction. The procedure is performed under general anesthesia or local anesthesia and sedation. Dr. Jung will make small incisions in the area being treated in order to insert a thin tube, called a cannula. Ultrasound energy is used to shake the fat cells loose from the other tissues and emulsify the fat so that it can easily and gently be suctioned out. The ultrasonic waves have the added benefit of stimulating collagen to improve healing and smooth the skin.
Prior to your Vaser Liposuction procedure, Dr. Jung will give you instructions to follow. After surgery, you'll have to wear a compression garment over the treated areas to help the skin contract around the body's new contours. You may experience minor bruising and swelling, which will go away quickly. We usually recommend patients rest for about 12 hours. Most individuals return to work within a day or two, though you should avoid strenuous activities for two to three weeks. You'll notice results immediately and they'll continue to improve as your body heals. The final results are usually evident about three to four months after the procedure.