You've put the time and effort into dieting and exercising but still have stubborn fat that seems to linger no what you do. There is a solution. While Liposuction, also known as liposuction or body sculpting, isn't a replacement for a healthy lifestyle, it can take your body to the next level and make you look and feel amazing. Liposuction is performed by selectively removing unwanted localized deposits of fat cells to improve symmetry and body lines.
The most popular treatment areas for men are the "love handles," chest, abdomen and neckline. In women they include the thighs, hips, stomach, knees, lower legs, cheeks and double chins. Some women elect to have their fat recycled through fat transfer to achieve their desired shape. Contact our Houston, TX cosmetic surgeon, Dr. Jung to get a free consultation.
Safely removes fat and even improves cellulite
Sculpts areas of the body that don't respond to diet and exercise for a sleeker, more defined shape
Changes the way you look and the way others perceive you
This 29-year-old female patient was a workout buff who couldn't seem to get rid of her stubborn "love handles" no matter how much she dieted and exercised. Dr. Jung performed Liposuction of her waist and love handles to improve her shape and bring balance to her figure. The patient was delighted with her results.
Disclaimer: Individual results may vary.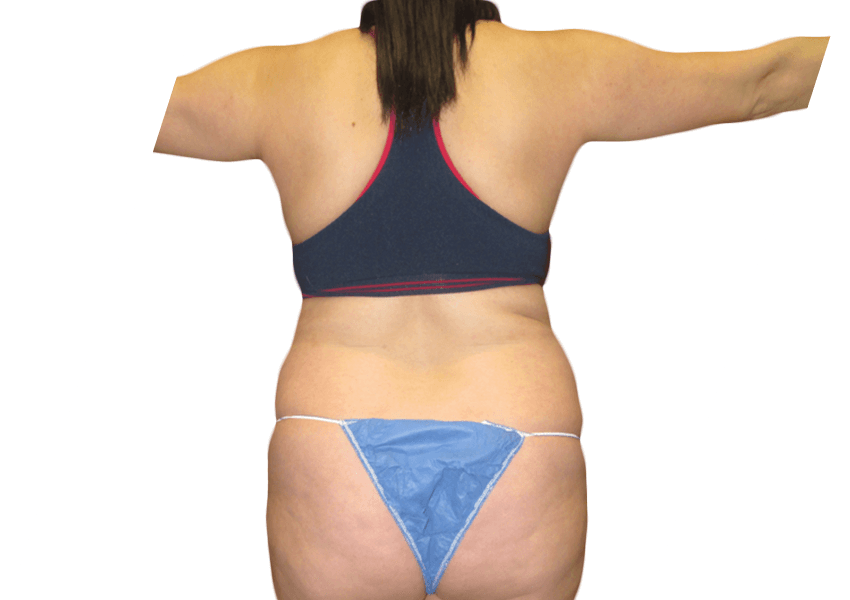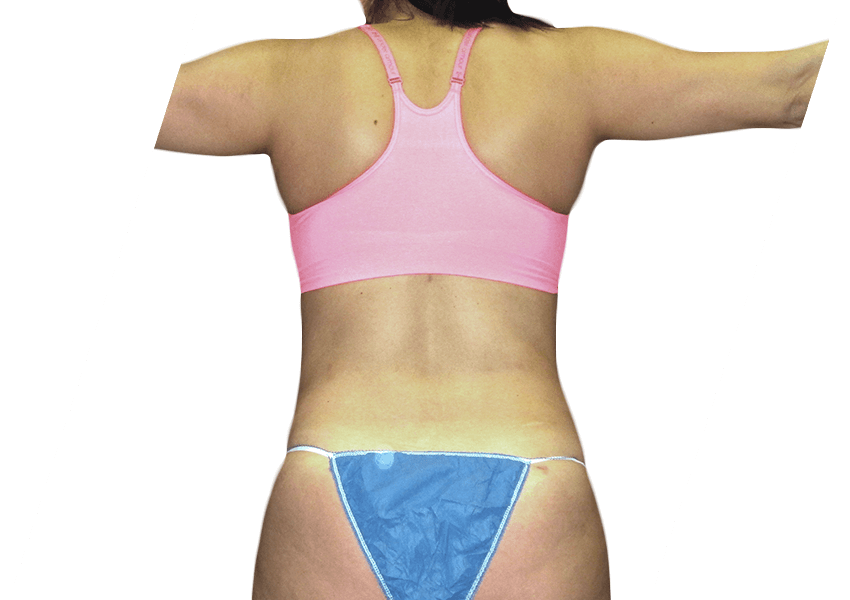 AMAZING Liposuction EXPERIENCE!
"My experience with Dr. Jung and his staff was great! He really listens to your wants and needs and is honest with his advice. I had a lot of work done, from my chin and neck hum, arms, to torso and back bra rolls and his bedside manner is incredible. He's super funny and personable and will chat with you and keep things light and make sure you are always comfortable. He made sure to ask me if I'm okay during the procedure and told me to let him know if anything started hurting. Overall procedure was great and I'm already seeing amazing results in just 1 week post op. He also gave me tips on maintaining my diet!"

DR.JUNG IS A GREAT DOCTOR!
"Dr Jung made me feel comfortable and he was very personable and clearly understood the areas that bothered me. The procedure gave me the shape I wanted and now makes my small butt look decent! I am so incredibly happy that I went through with the procedure. It was sore initially but got better every day. I had my 4 month follow up recently and I asked for my pictures. Dr Jung made the experience absolutely amazing! I would definitely recommend Dr Jung to anyone who truly wants to get the results they have been yearning for!"

Disclaimer: Results and patient experience may vary
The candidate for body Liposuction is someone who is in good general health with good skin tone to allow for maximum retraction of the skin once the fat is removed. At your consultation, Dr. Jung will assess you and discuss your goals and the probable outcome.
During the procedure, Dr. Jung infuses the fatty area being treated with small volumes of saline solution, local anesthesia and adrenaline. This enables him to maneuver a special instrument, known as a cannula, under the skin to remove the unwanted fatty deposits to reveal more attractive contours.
Dr. Jung will let you know exactly what you'll need to do to prepare for your surgery. After the procedure, we recommend resting for a few days and sleeping with the bed elevated 30-45 degrees for one week. You'll wear a post-surgical bra for several weeks. The majority of the discomfort associated with breast augmentation surgery can be controlled with oral medication, which Dr. Jung will prescribe along with antibiotics in some cases. Most women experience mild swelling, bruising and tenderness, yet these symptoms subside quickly. Dr. Jung will let you know the schedule for returning to your normal activities, however, most patients are back to work within the first week and can engage in physical activity after six weeks. It's common to feel tingling or sharp sensations. These eventually go away though it could take several months.